{"id":1437897162794,"title":"RatPad","handle":"ratpad-yoga-pad","description":"\u003c!-- Created with Shogun. --\u003e\n\u003cdiv class=\"shogun-root\" data-shogun-id=\"5b91893c2c131c003eb13956\" data-shogun-site-id=\"5f83ff78-349a-48ab-a401-2e18e82630ef\" data-shogun-page-id=\"5b91893c2c131c003eb13956\" data-shogun-page-version-id=\"5c368c200db788007e08966c\" data-shogun-platform-type=\"shopify\" data-shogun-variant-id=\"5c368c200db788007e08977e\" data-region=\"main\"\u003e\n\u003cdiv id=\"s-b4b73bb3-1340-45db-aeb8-240216860fb2\" class=\"shg-c \"\u003e\n\u003cdiv class=\"shg-rich-text\"\u003e\n\u003cul\u003e\n\u003cli\u003e11.75\" x 7.5\" x 1\" and 2.2 oz.\u003c\/li\u003e\n\u003cli\u003eExtra padding for those tough poses - boost comfort while maintaining stability!\u003c\/li\u003e\n\u003cli\u003eWorks great with your mat\u003c\/li\u003e\n\u003cli\u003eHelps alleviate discomfort during practice\u003c\/li\u003e\n\u003cli\u003eIdeal cushion density\u003c\/li\u003e\n\u003c\/ul\u003e\n\u003c\/div\u003e\n\u003c\/div\u003e\n\u003c\/div\u003e","published_at":"2018-09-05T16:16:00-07:00","created_at":"2018-04-23T08:58:57-07:00","vendor":"YogaRat","type":"Yoga Gear","tags":["Yoga","Yoga Pad"],"price":1699,"price_min":1699,"price_max":1699,"available":true,"price_varies":false,"compare_at_price":null,"compare_at_price_min":0,"compare_at_price_max":0,"compare_at_price_varies":false,"variants":[{"id":12753884086314,"title":"Violet","option1":"Violet","option2":null,"option3":null,"sku":".03014","requires_shipping":true,"taxable":true,"featured_image":{"id":4039756513322,"product_id":1437897162794,"position":36,"created_at":"2018-04-26T13:04:07-07:00","updated_at":"2018-09-26T13:16:21-07:00","alt":null,"width":2000,"height":2000,"src":"https:\/\/cdn.shopify.com\/s\/files\/1\/2593\/4366\/products\/3014_RP_main.jpg?v=1537992981","variant_ids":[12753884086314]},"available":false,"name":"RatPad - Violet","public_title":"Violet","options":["Violet"],"price":1699,"weight":218,"compare_at_price":null,"inventory_quantity":0,"inventory_management":"amazon_marketplace_web","inventory_policy":"deny","barcode":"816730015883"},{"id":12753884119082,"title":"Lime","option1":"Lime","option2":null,"option3":null,"sku":".03012","requires_shipping":true,"taxable":true,"featured_image":{"id":4039756546090,"product_id":1437897162794,"position":10,"created_at":"2018-04-26T13:04:07-07:00","updated_at":"2018-09-26T13:16:21-07:00","alt":null,"width":2000,"height":2000,"src":"https:\/\/cdn.shopify.com\/s\/files\/1\/2593\/4366\/products\/3012_RP_main.jpg?v=1537992981","variant_ids":[12753884119082]},"available":true,"name":"RatPad - Lime","public_title":"Lime","options":["Lime"],"price":1699,"weight":218,"compare_at_price":null,"inventory_quantity":1,"inventory_management":"amazon_marketplace_web","inventory_policy":"deny","barcode":"816730015869"},{"id":12753884151850,"title":"Red","option1":"Red","option2":null,"option3":null,"sku":".03013","requires_shipping":true,"taxable":true,"featured_image":{"id":4039756578858,"product_id":1437897162794,"position":19,"created_at":"2018-04-26T13:04:07-07:00","updated_at":"2018-09-26T13:16:21-07:00","alt":null,"width":2000,"height":2000,"src":"https:\/\/cdn.shopify.com\/s\/files\/1\/2593\/4366\/products\/3013_RP_main.jpg?v=1537992981","variant_ids":[12753884151850]},"available":false,"name":"RatPad - Red","public_title":"Red","options":["Red"],"price":1699,"weight":218,"compare_at_price":null,"inventory_quantity":0,"inventory_management":"amazon_marketplace_web","inventory_policy":"deny","barcode":"816730015876"},{"id":12753884184618,"title":"Turquoise","option1":"Turquoise","option2":null,"option3":null,"sku":".03005","requires_shipping":true,"taxable":true,"featured_image":{"id":4039756611626,"product_id":1437897162794,"position":28,"created_at":"2018-04-26T13:04:07-07:00","updated_at":"2018-09-26T13:16:21-07:00","alt":null,"width":2000,"height":2000,"src":"https:\/\/cdn.shopify.com\/s\/files\/1\/2593\/4366\/products\/3005_RP_main.jpg?v=1537992981","variant_ids":[12753884184618]},"available":true,"name":"RatPad - Turquoise","public_title":"Turquoise","options":["Turquoise"],"price":1699,"weight":218,"compare_at_price":null,"inventory_quantity":18,"inventory_management":"amazon_marketplace_web","inventory_policy":"deny","barcode":"816730014510"},{"id":12753884217386,"title":"Lavender","option1":"Lavender","option2":null,"option3":null,"sku":".03008","requires_shipping":true,"taxable":true,"featured_image":{"id":4039756644394,"product_id":1437897162794,"position":1,"created_at":"2018-04-26T13:04:07-07:00","updated_at":"2018-09-26T13:16:21-07:00","alt":null,"width":2000,"height":2000,"src":"https:\/\/cdn.shopify.com\/s\/files\/1\/2593\/4366\/products\/3008_RP_main.jpg?v=1537992981","variant_ids":[12753884217386]},"available":false,"name":"RatPad - Lavender","public_title":"Lavender","options":["Lavender"],"price":1699,"weight":218,"compare_at_price":null,"inventory_quantity":0,"inventory_management":"amazon_marketplace_web","inventory_policy":"deny","barcode":"816730013827"},{"id":12753884250154,"title":"Indigo","option1":"Indigo","option2":null,"option3":null,"sku":".03010","requires_shipping":true,"taxable":true,"featured_image":{"id":4039756677162,"product_id":1437897162794,"position":50,"created_at":"2018-04-26T13:04:07-07:00","updated_at":"2018-09-26T13:16:21-07:00","alt":null,"width":2000,"height":2000,"src":"https:\/\/cdn.shopify.com\/s\/files\/1\/2593\/4366\/products\/3010_RP_main.jpg?v=1537992981","variant_ids":[12753884250154]},"available":true,"name":"RatPad - Indigo","public_title":"Indigo","options":["Indigo"],"price":1699,"weight":218,"compare_at_price":null,"inventory_quantity":21,"inventory_management":"amazon_marketplace_web","inventory_policy":"deny","barcode":"816730014534"},{"id":12753884282922,"title":"Hot Pink","option1":"Hot Pink","option2":null,"option3":null,"sku":".03009","requires_shipping":true,"taxable":true,"featured_image":{"id":4039756709930,"product_id":1437897162794,"position":57,"created_at":"2018-04-26T13:04:07-07:00","updated_at":"2018-09-26T13:16:21-07:00","alt":null,"width":2000,"height":2000,"src":"https:\/\/cdn.shopify.com\/s\/files\/1\/2593\/4366\/products\/3009_RP_main.jpg?v=1537992981","variant_ids":[12753884282922]},"available":false,"name":"RatPad - Hot Pink","public_title":"Hot Pink","options":["Hot Pink"],"price":1699,"weight":218,"compare_at_price":null,"inventory_quantity":0,"inventory_management":"amazon_marketplace_web","inventory_policy":"deny","barcode":"816730014527"},{"id":12753884315690,"title":"Charcoal","option1":"Charcoal","option2":null,"option3":null,"sku":".03007","requires_shipping":true,"taxable":true,"featured_image":{"id":4039757922346,"product_id":1437897162794,"position":43,"created_at":"2018-04-26T13:04:07-07:00","updated_at":"2018-09-26T13:16:21-07:00","alt":null,"width":2000,"height":2000,"src":"https:\/\/cdn.shopify.com\/s\/files\/1\/2593\/4366\/products\/3007_RP_main.jpg?v=1537992981","variant_ids":[12753884315690]},"available":false,"name":"RatPad - Charcoal","public_title":"Charcoal","options":["Charcoal"],"price":1699,"weight":218,"compare_at_price":null,"inventory_quantity":0,"inventory_management":"amazon_marketplace_web","inventory_policy":"deny","barcode":"816730010864"},{"id":12753884348458,"title":"Black","option1":"Black","option2":null,"option3":null,"sku":".03011","requires_shipping":true,"taxable":true,"featured_image":{"id":4039757070378,"product_id":1437897162794,"position":64,"created_at":"2018-04-26T13:04:07-07:00","updated_at":"2018-09-26T13:16:21-07:00","alt":null,"width":2000,"height":2000,"src":"https:\/\/cdn.shopify.com\/s\/files\/1\/2593\/4366\/products\/3011_RP_main.jpg?v=1537992981","variant_ids":[12753884348458]},"available":true,"name":"RatPad - Black","public_title":"Black","options":["Black"],"price":1699,"weight":218,"compare_at_price":null,"inventory_quantity":1,"inventory_management":"amazon_marketplace_web","inventory_policy":"deny","barcode":"816730014541"}],"images":["\/\/cdn.shopify.com\/s\/files\/1\/2593\/4366\/products\/3008_RP_main.jpg?v=1537992981","\/\/cdn.shopify.com\/s\/files\/1\/2593\/4366\/products\/03014_Violet_Main.jpg?v=1537992981","\/\/cdn.shopify.com\/s\/files\/1\/2593\/4366\/products\/03014Elbow.jpg?v=1537992981","\/\/cdn.shopify.com\/s\/files\/1\/2593\/4366\/products\/03014Hstand.jpg?v=1537992981","\/\/cdn.shopify.com\/s\/files\/1\/2593\/4366\/products\/03008Knee.jpg?v=1537992981","\/\/cdn.shopify.com\/s\/files\/1\/2593\/4366\/products\/03014Savasana.jpg?v=1537992981","\/\/cdn.shopify.com\/s\/files\/1\/2593\/4366\/products\/03014RatPad_keyart1.jpg?v=1537992981","\/\/cdn.shopify.com\/s\/files\/1\/2593\/4366\/products\/03014Packaged.jpg?v=1537992981","\/\/cdn.shopify.com\/s\/files\/1\/2593\/4366\/products\/03014Pad.jpg?v=1537992981","\/\/cdn.shopify.com\/s\/files\/1\/2593\/4366\/products\/3012_RP_main.jpg?v=1537992981","\/\/cdn.shopify.com\/s\/files\/1\/2593\/4366\/products\/03012_lime_Main.jpg?v=1537992981","\/\/cdn.shopify.com\/s\/files\/1\/2593\/4366\/products\/03012Elbow.jpg?v=1537992981","\/\/cdn.shopify.com\/s\/files\/1\/2593\/4366\/products\/03012Savasana.jpg?v=1537992981","\/\/cdn.shopify.com\/s\/files\/1\/2593\/4366\/products\/03012Hstand.jpg?v=1537992981","\/\/cdn.shopify.com\/s\/files\/1\/2593\/4366\/products\/03012Knee.jpg?v=1537992981","\/\/cdn.shopify.com\/s\/files\/1\/2593\/4366\/products\/03012RatPad_keyart1.jpg?v=1537992981","\/\/cdn.shopify.com\/s\/files\/1\/2593\/4366\/products\/03012Packaged.jpg?v=1537992981","\/\/cdn.shopify.com\/s\/files\/1\/2593\/4366\/products\/03012Pad.jpg?v=1537992981","\/\/cdn.shopify.com\/s\/files\/1\/2593\/4366\/products\/3013_RP_main.jpg?v=1537992981","\/\/cdn.shopify.com\/s\/files\/1\/2593\/4366\/products\/03013_red_Main.jpg?v=1537992981","\/\/cdn.shopify.com\/s\/files\/1\/2593\/4366\/products\/03013Elbow.jpg?v=1537992981","\/\/cdn.shopify.com\/s\/files\/1\/2593\/4366\/products\/03013Savasana.jpg?v=1537992981","\/\/cdn.shopify.com\/s\/files\/1\/2593\/4366\/products\/03013Hstand.jpg?v=1537992981","\/\/cdn.shopify.com\/s\/files\/1\/2593\/4366\/products\/03013Knee.jpg?v=1537992981","\/\/cdn.shopify.com\/s\/files\/1\/2593\/4366\/products\/03013RatPad_keyart1.jpg?v=1537992981","\/\/cdn.shopify.com\/s\/files\/1\/2593\/4366\/products\/03013Packaged.jpg?v=1537992981","\/\/cdn.shopify.com\/s\/files\/1\/2593\/4366\/products\/03013Pad.jpg?v=1537992981","\/\/cdn.shopify.com\/s\/files\/1\/2593\/4366\/products\/3005_RP_main.jpg?v=1537992981","\/\/cdn.shopify.com\/s\/files\/1\/2593\/4366\/products\/3005_Turquoise_Main.jpg?v=1537992981","\/\/cdn.shopify.com\/s\/files\/1\/2593\/4366\/products\/a20791a1488f0364e4e258_l__77310.jpg?v=1537992981","\/\/cdn.shopify.com\/s\/files\/1\/2593\/4366\/products\/03005Savasana.jpg?v=1537992981","\/\/cdn.shopify.com\/s\/files\/1\/2593\/4366\/products\/a20791a1488f036500d675_l__29345.jpg?v=1537992981","\/\/cdn.shopify.com\/s\/files\/1\/2593\/4366\/products\/03005Knee.jpg?v=1537992981","\/\/cdn.shopify.com\/s\/files\/1\/2593\/4366\/products\/a20791a1488f03653472ef_l__75350.jpg?v=1537992981","\/\/cdn.shopify.com\/s\/files\/1\/2593\/4366\/products\/a20791a1488f0365576368_l__62919.jpg?v=1537992981","\/\/cdn.shopify.com\/s\/files\/1\/2593\/4366\/products\/3014_RP_main.jpg?v=1537992981","\/\/cdn.shopify.com\/s\/files\/1\/2593\/4366\/products\/3008_Lavender_Main.jpg?v=1537992981","\/\/cdn.shopify.com\/s\/files\/1\/2593\/4366\/products\/ratpad_lavender_03__98386.jpg?v=1537992981","\/\/cdn.shopify.com\/s\/files\/1\/2593\/4366\/products\/03008Hstand.jpg?v=1537992981","\/\/cdn.shopify.com\/s\/files\/1\/2593\/4366\/products\/03014Knee.jpg?v=1537992981","\/\/cdn.shopify.com\/s\/files\/1\/2593\/4366\/products\/ratpad_lavender_01__09303.jpg?v=1537992981","\/\/cdn.shopify.com\/s\/files\/1\/2593\/4366\/products\/ratpad_lavender_02__40687.jpg?v=1537992981","\/\/cdn.shopify.com\/s\/files\/1\/2593\/4366\/products\/3007_RP_main.jpg?v=1537992981","\/\/cdn.shopify.com\/s\/files\/1\/2593\/4366\/products\/3007_Charcoal_Main.jpg?v=1537992981","\/\/cdn.shopify.com\/s\/files\/1\/2593\/4366\/products\/a20791b13b63402372a026_l__86939.jpg?v=1537992981","\/\/cdn.shopify.com\/s\/files\/1\/2593\/4366\/products\/03007Savasana.jpg?v=1537992981","\/\/cdn.shopify.com\/s\/files\/1\/2593\/4366\/products\/03007Knee.jpg?v=1537992981","\/\/cdn.shopify.com\/s\/files\/1\/2593\/4366\/products\/ratpad_charcoal_01__77847.jpg?v=1537992981","\/\/cdn.shopify.com\/s\/files\/1\/2593\/4366\/products\/a20791b13b63120eacc765_l__06965.jpg?v=1537992981","\/\/cdn.shopify.com\/s\/files\/1\/2593\/4366\/products\/3010_RP_main.jpg?v=1537992981","\/\/cdn.shopify.com\/s\/files\/1\/2593\/4366\/products\/3010_Indigo_Main.jpg?v=1537992981","\/\/cdn.shopify.com\/s\/files\/1\/2593\/4366\/products\/a20791a1488f03639b1c5b_l__75112.jpg?v=1537992981","\/\/cdn.shopify.com\/s\/files\/1\/2593\/4366\/products\/a20791a1488f0363ca3853_l__69014.jpg?v=1537992981","\/\/cdn.shopify.com\/s\/files\/1\/2593\/4366\/products\/03010Knee.jpg?v=1537992981","\/\/cdn.shopify.com\/s\/files\/1\/2593\/4366\/products\/a20791a1488f0363ff3130_l__85968.jpg?v=1537992981","\/\/cdn.shopify.com\/s\/files\/1\/2593\/4366\/products\/a20791a1488f0364252bcd_l__43194.jpg?v=1537992981","\/\/cdn.shopify.com\/s\/files\/1\/2593\/4366\/products\/3009_RP_main.jpg?v=1537992981","\/\/cdn.shopify.com\/s\/files\/1\/2593\/4366\/products\/3009_Hot_Pink_Main.jpg?v=1537992981","\/\/cdn.shopify.com\/s\/files\/1\/2593\/4366\/products\/a20791a1488f036311ea35_l__52231.jpg?v=1537992981","\/\/cdn.shopify.com\/s\/files\/1\/2593\/4366\/products\/03009Savasana.jpg?v=1537992981","\/\/cdn.shopify.com\/s\/files\/1\/2593\/4366\/products\/03009Knee.jpg?v=1537992981","\/\/cdn.shopify.com\/s\/files\/1\/2593\/4366\/products\/a20791a1488f03635f3a55_l__49387.jpg?v=1537992981","\/\/cdn.shopify.com\/s\/files\/1\/2593\/4366\/products\/a20791a1488f036330245e_l__66568.jpg?v=1537992981","\/\/cdn.shopify.com\/s\/files\/1\/2593\/4366\/products\/3011_RP_main.jpg?v=1537992981","\/\/cdn.shopify.com\/s\/files\/1\/2593\/4366\/products\/3011_black_Main.jpg?v=1537992981","\/\/cdn.shopify.com\/s\/files\/1\/2593\/4366\/products\/a20791a1488f03645494b5_l__65375.jpg?v=1537992981","\/\/cdn.shopify.com\/s\/files\/1\/2593\/4366\/products\/03011Savasana.jpg?v=1537992981","\/\/cdn.shopify.com\/s\/files\/1\/2593\/4366\/products\/a20791a1488f0364707d18_l__84590.jpg?v=1537992981","\/\/cdn.shopify.com\/s\/files\/1\/2593\/4366\/products\/03011Knee.jpg?v=1537992981","\/\/cdn.shopify.com\/s\/files\/1\/2593\/4366\/products\/a20791a1488f0364b2c172_l__41025.jpg?v=1537992981","\/\/cdn.shopify.com\/s\/files\/1\/2593\/4366\/products\/a20791a1488f03648dc977_l__17666.jpg?v=1537992981"],"featured_image":"\/\/cdn.shopify.com\/s\/files\/1\/2593\/4366\/products\/3008_RP_main.jpg?v=1537992981","options":["Color"],"content":"\u003c!-- Created with Shogun. --\u003e\n\u003cdiv class=\"shogun-root\" data-shogun-id=\"5b91893c2c131c003eb13956\" data-shogun-site-id=\"5f83ff78-349a-48ab-a401-2e18e82630ef\" data-shogun-page-id=\"5b91893c2c131c003eb13956\" data-shogun-page-version-id=\"5c368c200db788007e08966c\" data-shogun-platform-type=\"shopify\" data-shogun-variant-id=\"5c368c200db788007e08977e\" data-region=\"main\"\u003e\n\u003cdiv id=\"s-b4b73bb3-1340-45db-aeb8-240216860fb2\" class=\"shg-c \"\u003e\n\u003cdiv class=\"shg-rich-text\"\u003e\n\u003cul\u003e\n\u003cli\u003e11.75\" x 7.5\" x 1\" and 2.2 oz.\u003c\/li\u003e\n\u003cli\u003eExtra padding for those tough poses - boost comfort while maintaining stability!\u003c\/li\u003e\n\u003cli\u003eWorks great with your mat\u003c\/li\u003e\n\u003cli\u003eHelps alleviate discomfort during practice\u003c\/li\u003e\n\u003cli\u003eIdeal cushion density\u003c\/li\u003e\n\u003c\/ul\u003e\n\u003c\/div\u003e\n\u003c\/div\u003e\n\u003c\/div\u003e"}
RatPad
Tired of folding over your mat for knee-to-floor poses, or worse, grinning and bearing the discomfort if your yoga mat isn't thick enough? Experience true "knee-vana" with RatPad, the original yoga pad, only by YogaRat! Small, featherweight, and made from nontoxic, moisture-proof foam material that's both recyclable and photodegradable, the RatPad is 1" thick and the perfect companion to your yoga mat -- for when your knees, elbows, or head could use a little extra comfort. RatPad sizes are closed cell in construction, which means they will not absorb any moisture during use, and can be easily cleaned under a faucet and dried with a towel. RatPads have excellent foam density and response, so they will absorb the weight of your practice, instead of your joints.
The RatPad by YogaRat is the Original Yoga Pad. Get the ultimate yoga kneeling pad – get a RatPad.
Hi, I'm Paddy - YogaRat's official RatPad spokesmodel! Please let me tell you a little about how awesome we are!
I mean, I'm probably a little biased, because I'm a RatPad, but honestly, we're pretty awesome.
We are soft, compact, comfy and nontoxic in our manufacturing process.
We are also closed cell in manufacture. That means you can go ahead and sweat on us and wash us off in the sink, and we won't absorb any moisture. Awesome!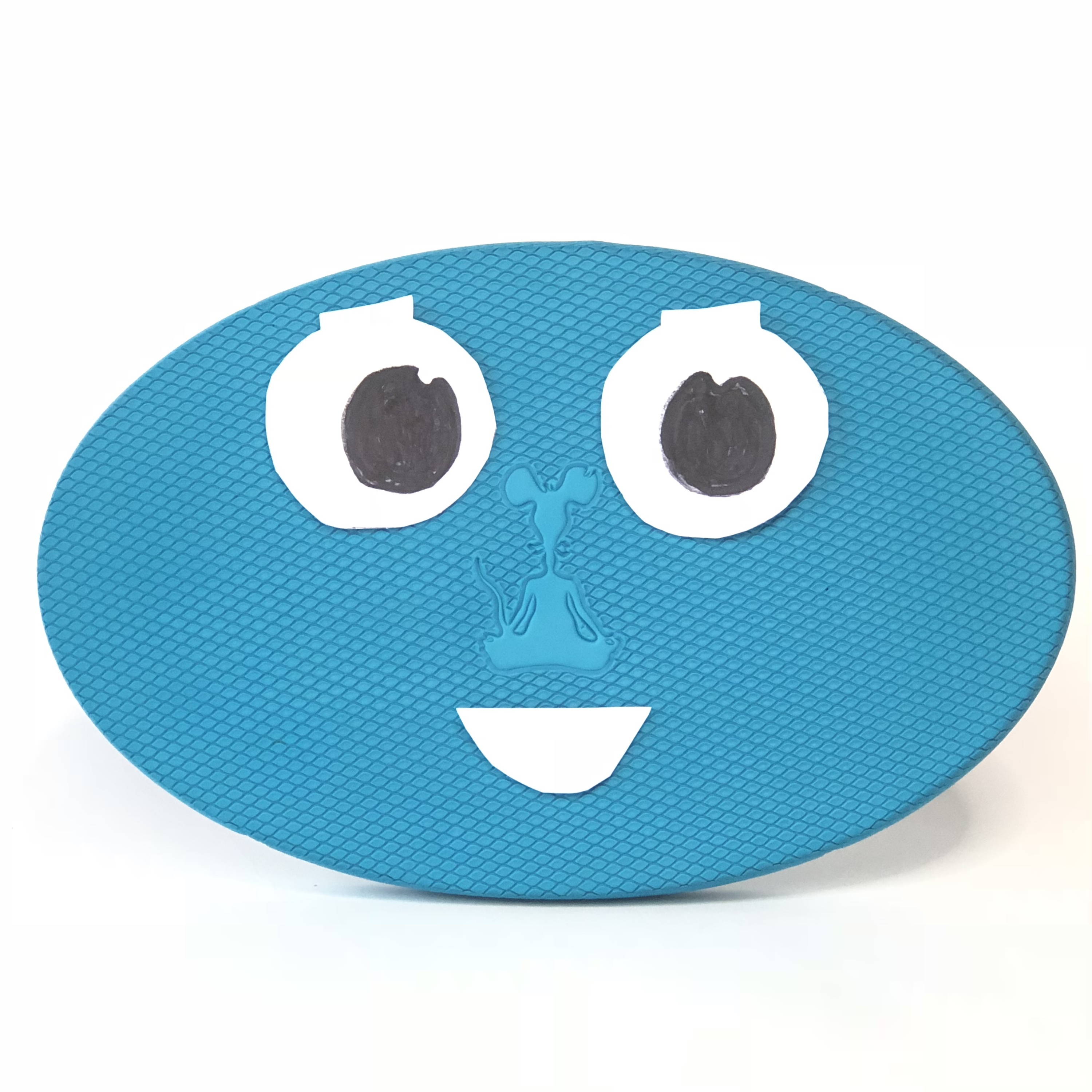 ---
Take a Knee and be Happy!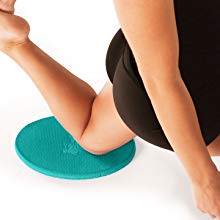 Experience Knee-Vana!
We RatPads are 1 inch thick and perfect for giving you some extra padding when you need to put your knee down on top of your yoga mat or on the floor.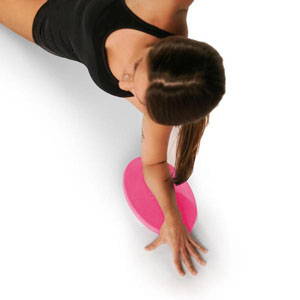 Enlightened Elbows!
If your elbows could smile and give you a hug for making their day pain free, I bet they would after using a RatPad.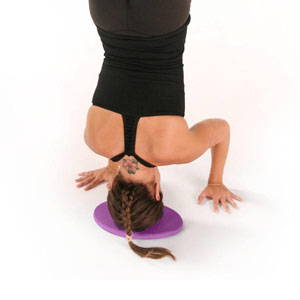 Happy Headstands!
We are the perfect size and thickness to give you that extra cushion when going for that headstand.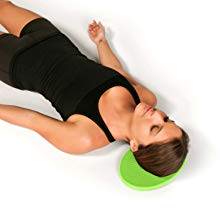 Stupendous Savasana
To relax at the end of your class, just use your RatPad as a pillow. We RatPads won't mind! We live to provide you comfort and safety.
---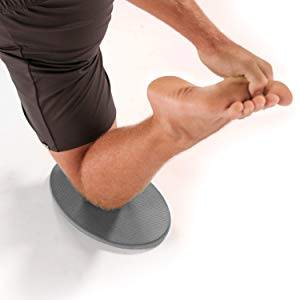 Knee-Vana is He-Vana!
That's right, the men love us just as much as the ladies, because we are just plain effective.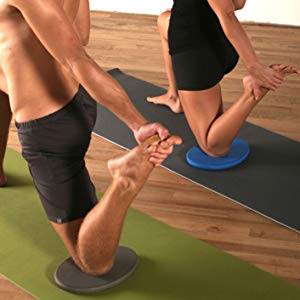 We Work With Your Yoga Mat
When you don't have enough cushion with your yoga mat on its own, have us nearby, and we'll work our magic!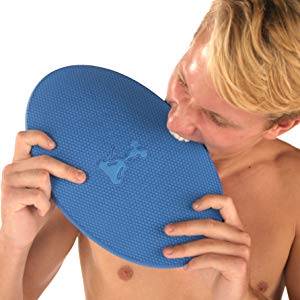 But Please Don't Eat Us!
We might be super useful and helpful, but RatPads are meant to alleviate joint discomfort, not for food.
---
Product Description
11.75" x 7.5" x 1" and 2.2 oz.
Extra padding for those tough poses - boost comfort while maintaining stability!
Works great with your mat
Helps alleviate discomfort during practice
Ideal cushion density
Explore Other Yoga Props Products